Davirose Publications
Davirose Publications is the online bookshop of Bronia Davidson.
Based in Amsterdam, the Netherlands.
Contact mail:
J.J. Viottastraat 25
1071 JN Amsterdam
The Netherlands
Contact email:
bronia@davirose.nl

Chamber of Commerce/Registration number 34342278
VAT number NL001323600B49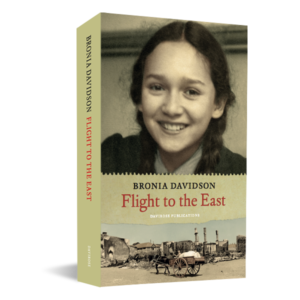 Order a book
Flight to the East is only available at Davirose Publications bookshop, not in book stores.
Flight to the East is a print on demand (POD) book.
Please let us know if your location is not available in our current set of shipping zones by sending an email.
Webdesign Duhen Multimedia Amsterdam